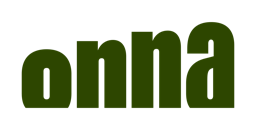 About ONNA
Food waste, meat-heavy diets, globalized supply chains, population growth, soil degradation and inefficient agricultural water consumption. These are a few of the many challenges that haunt our global food system, and they are set to amplify in the coming decades, as climate change reduces the world's arable land and disrupts global food supply chains.
Wow, that's kind of dark. So how do we enable food security for all in the age of climate change?
ONNA wants to be a part of the solution. We have identified vertical farming as a unique opportunity to change the way we eat and the impact we have on the environment.
ONNA's plants are farmed indoor in a fully controlled environment, enabling us to regulate and optimize lights, nutrients and the ambient environment in real time – thus facilitating optimal growing conditions for plants throughout their growth cycle. In addition, our plants are grown in a mineral solution rather than soil – this clean and pure growing environment eliminates the need for pesticides or other toxic chemicals. The vertical layout of a farm allows for a smaller areal footprint, enabling our farms to be built in proximity to cities, subsequently increasing local self sufficiency of food and reducing food waste.
In summary, we love our plants, and we want to make the best greens out there - allowing more people to truly enjoy their veggies whilst minimizing the environmental impact of their consumption.
You in?
Already working at ONNA?
Let's recruit together and find your next colleague.